Begin Your Healing Journey Today!
Ketamine Assisted Psychotherapy
All of us are developing — all of us are blossoming. As we advance developmentally and spiritually, that growth can have some challenges and opportunities. These challenges can be associated with symptoms of depression, anxiety, or other disorders. How do we blossom in a healthy manner to reach our maximum capability? How do we start discovering our own path to individuation? With Blossom, ketamine-assisted psychotherapy is a unique kind of treatment modality that can help improve our quality of life.​
WHAT IS KETAMINE ASSISTED PSYCHOTHERAPY?
Currently, ketamine has a growing body of research that supports its use in some emotional difficulties. Psychotherapy has a lot of research as well on its use in some emotional difficulties. There's an important difference between using ketamine without psychotherapy and using ketamine with psychotherapy. The difference is the same as using a psychiatric medicine by itself or using it with psychotherapy. Blossom focuses on combining the biological aspects with the relational aspect of psychotherapy.
Ketamine Assisted Psychotherapy's (KAP) efficacy has been shown to be very positive in treating disorders like PTSD, addiction, obsessive-compulsive disorder, and more. Ketamine works differently than other medications like SSRI, SNRI, or other antipsychotics or antiepileptics in that it works on NMDA receptors. Most studies have shown that ketamine-assisted therapy has an efficacy rate of 80-85% in people with treatment-refractory depression.
Who Can Benefit From Ketamine Assisted Psychotherapy


INDIVIDUALS WHO HAVE EXPERIENCED TRAUMA​
PEOPLE WHO WANT TO EXPLORE EXISTENTIAL ISSUES​

INDIVIDUALS OVER RELYING ON UNHEALTHY RELATIONSHIPS​
HOPELESSNESS AND LACK OF JOY IN LIFE​
THOSE WHO WANT TO MAKE COUPLES THERAPY MORE PRODUCTIVE​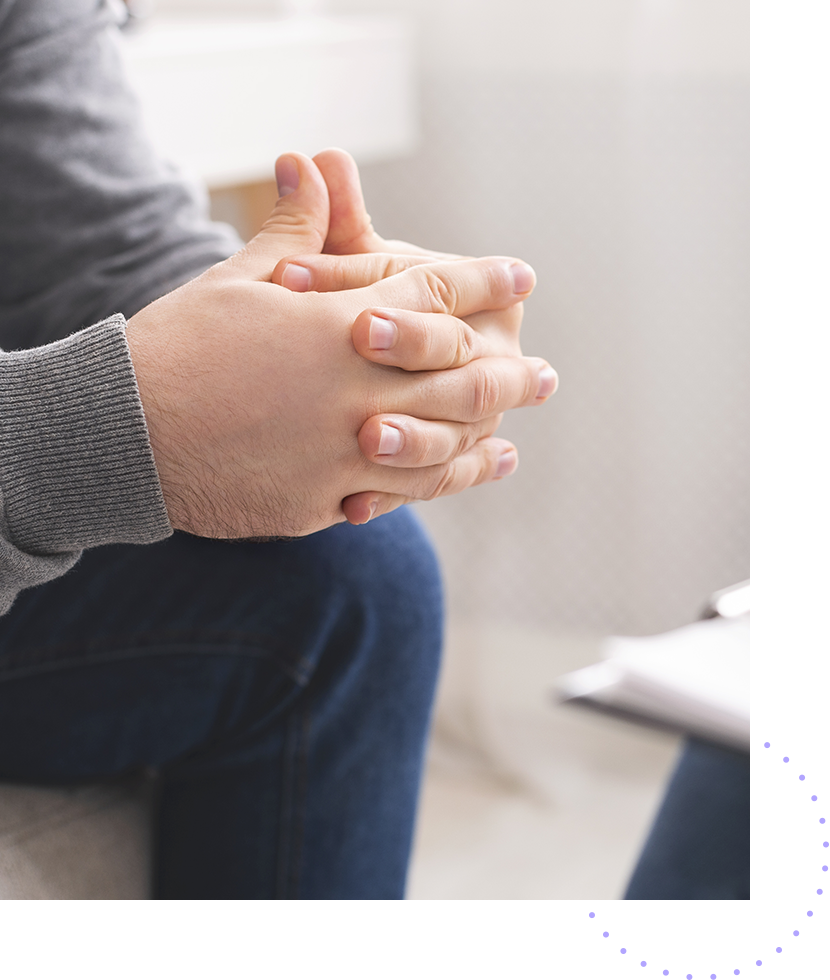 Not all psychotherapy is similar. There are different modalities of psychotherapy and each one has been researched in regards to what it is being used to treat. Our goal is to provide more than symptom relief. Our goal is to equip you to learn healthy patterns of engaging with yourself and others around you. A healthy pattern of engagement can help with feeling safe and lessen nervousness or lack of happiness. Healing means realizing that the process for caring for ourselves is a lifelong process — and Blossom is here to help.
CHECK-IN/ DISCUSSION WITH YOUR THERAPIST:
15 minutes
VITALS AND MEDICATION ADMINISTRATION:
5 minutes*
ACTIVE EXPERIENCE:
45 minutes
PROCESSING EXPERIENCE WITH YOUR THERAPIST:
30 minutes
RELAX, JOURNAL, REST ON YOUR OWN IN THE KETAMINE ROOM/OFFICE:
remainder of time
Start your healing journey with Blossom today! Contact us to connect with a therapist and determine whether you meet the eligibility requirements for ketamine treatments in a psychotherapy environment.